Last week's Royal Television Society Huw Weldon Lecture, given by BBC reporter Lyse Doucet asked if TV journalism could survive the social media revolution. The same could be asked of its impact on the technology PR agency world and technology journalism. Is social media a fantastic resource to be exploited or does it spell the end for traditional technology journalism?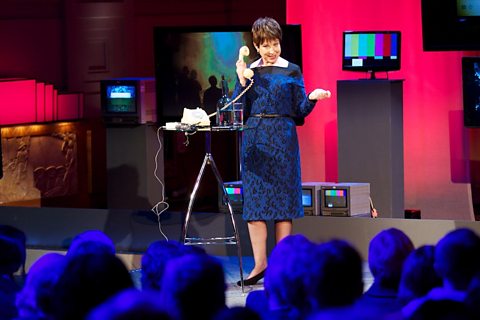 Viewing figures have not been harmed by social media and "contrary to expectation, during strong social media stories – England's riots, Japan's earthquake, Norway's massacre – viewing figures for BBC TV news spiked."  Lyse Doucet suggested that the public still needed to return to a familiar, trusted source. "Strip away this new-fangled technology, this incessant stream of information, and what is it all about? Authority, journalism, storytelling."
There are publications, writers and PR professionals in the technology, electronics and engineering industries that have a certain pedigree, that are trusted and admired for their ability to find the story that matters from all the noise of the internet, the rumours, the hype and present the facts clearly. They know their readership and what matters to them and can package the story to suit that audience. Just as the TV audience returns to broadcast news for clarification and reflection on a big social media story, the technology industry returns to these trusted voices to get the full picture, to make sense of the breaking news. This is born out by the spike in web stats and readership during industry events.
Much of the traffic is driven by link sharing on social media. Anyone can post their images of an industry event to Instagram or Twitter but they are more than likely to mention the industry press or official Twitter account of the event organisers in that post. Social media needs the industry press for respectability, to improve the life expectancy of a meme. Technology journalists need social media to gather opinion, quickly get the lay of the land and see the industry's reaction to an event or product.
In her lecture, Lyse  said that "a social media revolution that could have signalled the end of broadcast news has instead become its biggest confirmation." She referred to the empowerment of the audience, the monitoring role that social media plays, keeping an eye on the broadcasters in a post-Leveson media universe. Within PR and journalism, the same is true. Social media has empowered the customer. Their opinion matters and has weight and influence. If a product or service is not up to scratch, no amount of PR spin or advertorial will wipe out the spread of bad reviews and customer complaints on social media. Technology PR agencies need to work with this not against it. Use the power of social media to back up their reports, listen and respond to social media and be grateful for the lessons it provides.
Our monopoly on delivering the news has been broken. There's always been a saying in our business: you're only as good as your next story. We have to keep confirming that we should be watched or listened to – for our editorial judgment, our talent to inform and entertain, and because you still trust us. (Lyse Doucet)