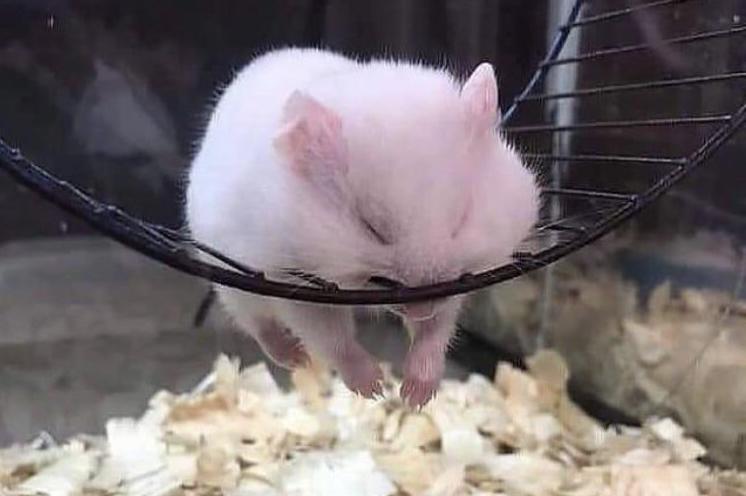 Technical content creation has become a 'must-have' for all deep tech businesses, and the responsibility for satisfying the seemingly insatiable demand for content usually falls to the marketing team. Marketing communications specialists find themselves managing multiple content generation projects in the quest to keep websites fresh and channels full of topical content. What often starts as a good idea often becomes akin to walking through treacle to get a project completed.
The reality of content creation
Initial content ideas come from various sources, some with a more defined purpose than others. For example, a new product launch may require several different types of content to support it. Other examples include a downloadable white paper as a call-to-action deliverable for a media campaign, a contributed technical article for an editorial opportunity, a technology thought leadership blog for the company website, or an article for a distributor's campaigns. So far, so good. We've identified the requirements for several short and long-form content pieces. From this point on, the project's success can become a lottery for even the most seasoned marcoms specialist. Typical challenges they may face include a lack of consensus across the product marketing team as to the exact topic to cover or how the author should introduce the technical subject. Even getting the originators of the content ideas to schedule time to move the project forward can prove a nightmare as customer meetings inevitably take priority. Then, the eager product manager wants the content to be highly promotional even though they have been advised that the content is for editorial purposes. As an editorial placement, content needs to cover a specific engineering challenge and guide engineering readers on how to tackle it.
Assuming agreement on the flow and structure of the content has been agreed upon, and a writer has been engaged, the next obstacle typically comes in reviewing the first draft. Typically, this is circulated to the by-lined author(s) involved, after which a period of silence follows. Several chasing emails later usually result in comments on the draft, which range from the non-committal "looks okay", to the worrying "it missed key points" to the concerning "we need to start again".
Sound familiar? If so, take consolation from the fact that you are not alone!
Imagine trying to manage multiple projects this way. No wonder marcom specialists and their technical content agency partners can't wait to get a piece of content signed off and in use!
Who are you writing for?
An often-overlooked viewpoint is the impression formed in the reader's mind in regards to the organization's content resources. Overall, they need to be balanced and balanced in terms of technical depth (overview, critical technical challenges, hands-on implementation), type of content (white paper, technical article, use case, etc.), and product groups (power components, wireless modules, and microcontrollers etc.). The balance needs to be regularly checked at many levels, from individual product portfolios to the organization's complete content repository.
What do the engineers that you target think of your content? Does it resonate with them? Does it achieve the intended goals? How does a specific piece of content compare against other pieces?
Symptoms of content fatigue
If the points highlighted in the previous two sections sound familiar to you, you probably suffer from content fatigue. This ailment is best described as feeling like you are on a hamster's wheel when generating and managing content projects. The content creation becomes more of a numbers game than the measured and defined process it should be. Some content projects never get completed due to a lack of internal agreement on how a product or technology should be positioned. If used for a media campaign, did anybody consider that it might be a lack of technical depth or engagement with the engineering audience that caused poor results?
Curing content fatigue
Like many things in life, making progress usually requires stepping back. There are several key factors to consider. Firstly, when was the last time you clarified the audience(s) you are trying to engage with and the messages you use? Perhaps running a messaging workshop for each product group or business unit would be beneficial? That would also ensure syncing up the corporate purpose and brand promise statements to the product or service messaging. It might end up being a challenging task, but I can assure you the benefits are worth it.
Another important benchmarking step is to perform a content audit. Content has a habit of growing out of control in any company. It needs to be curated. Is the topic of a piece of content still relevant? Just like your products, the content that mentions it also has a sell-by date. Are the products mentioned still suitable for new designs? Does it still conform to brand guidelines? Do the embedded links still work? All these and many more questions will guide you through a content audit. Every piece of content needs to have a purpose, and ideally, it needs to be part of a content architecture which, at Publitek, we call a content hierarchy, more about that in a moment.
The next step in the puzzle is to decide what content you need. Now, stepping off the hamster wheel is an arduous task, but you have to do this to answer the 'why are we developing all this content?' question. Trust me, big, bold moves like this are needed to bring the content monster under control.
Once you've audited what suitable content you already have and listed what content you need for the next six-nine months, you can determine your content gap. The content gap defines the new content you need to generate to satisfy your requirements.
A quick word about content hierarchy: as we know, generating a single piece of content can be an arduous task, so why not make more of it once approved. That's where the hierarchy comes in. If you created a white paper, then many sub-pieces can come from it, for example, a technical article, a blog, a technology trends piece. Learn to maximize your content generation efficiency in this way.
A final point, make sure somebody in your company or a suitably experienced writer externally undertakes the role of editor-in-chief for all your content. Let them be the proxy for the readers of your content. Is it informative, does it cover an engineering challenge, is it factual? From another perspective, does the content speak in your company's voice? Is it authoritative enough and does it articulate technical issues in a way that engineers will find empathetic?
Curing content fatigue has no quick fix, but following the steps described above will rejuvenate your content marketing operation and consign the hamster wheel to the bin.
No hamsters were injured in the writing of this article.