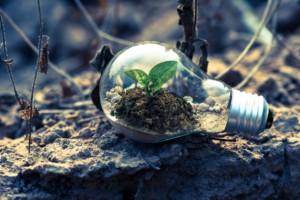 Despite the challenging conditions of 2020, Publitek's pro-bono support for Engineers Without Borders UK continues and we are always excited and inspired by the amazing work that the organisation is doing. This month, Engineers Without Borders UK joined forces with its sister organisations around the world to call for reform to engineering education and professional values.
The organisations have united to send an open letter that demands a complete shift in engineering education and values. Engineers Without Borders organisations from around the globe are pushing for urgent amendment of the International Engineering Alliance's Benchmark for Graduate Attributes and Professional Competencies.
They have done so in the belief that the current proposed benchmark makes progress, but still fails to adequately challenge a narrow view of engineering, where its impact on the planet is played down. The open letter highlights that the benchmark needs to consider societal and ethical issues, and encourage solutions that do not further consume planetary resources at an unsustainable rate.
As a result, ​Engineers Without Borders International and Engineers Without Borders organisations from Australia, Brazil, Canada, India, the Netherlands, the Philippines, UK and USA, are calling for three core competencies to be universally incorporated into the benchmark values:
Emphasis on critical thinking as a fundamental cornerstone of engineering competence – critically analysing and critiquing the role of engineering, its relationship with humanity, and its impact on our past and potential futures.
Deeper comprehension of the ethical issues inherent in engineering due to the relationship between engineering, people and the planet, and greater focus on developing the skills necessary to navigate these complex issues.
Broader appreciation for the knowledge needed to make effective engineering judgements, including explicitly acknowledging the value of the social sciences in helping engineers understand the implications of their work.
​Engineers Without Borders believe that the engineering mindset must shift to include critical thinking about the role of engineering itself.​ You can find the​ full ​open ​letter ​here.​