2019 was the second hottest year globally on record. In Australia, over 10 million hectares have been subject to devastating bushfires killing approximately 1 billion animals. Just this month, temperatures in Antarctica reached a terrifying 18.3C. So if you are a leader in engineering and you aren't spearheading environmentally conscientious projects – then you are hindering the fight against climate catastrophe.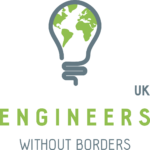 We have no Plan B and time is running out. This is why we at Publitek have partnered with Engineers Without Borders UK to encourage engineers and decision-makers to consider the environmental, social and economic impact they are having.
As an agency with over 20 years of experience working with clients across the world and in highly technical markets, Publitek has seen first hand the profoundly positive impact engineering can have – both by directly providing solutions and in changing the potentially harmful practices and processes that have previously been accepted in the name of progress.
Working in deep tech, in particular, we are more aware than most of the timeline of innovation – how an R&D lightbulb moment in embedded design can tee up dramatic developments with the power to transform the world around us years later – just look at the how the advancements in widegap semiconductor technology is set to impact EV.
So it is undeniable that engagement with student engineers has a vital part to play in ensuring a flow of talent that can be applied to the ongoing consequences of the climate emergency. For example, the Engineering for People Design Challenge has already reached 34,500 undergraduates with the aim of nurturing a cohort of globally responsible engineers.
But with the world quite literally burning, we do not have the luxury of waiting for the engineers of tomorrow to save us. There are people with the influence and the means who can make a difference now.
The world at large faces a huge challenge – to save the environment, stall biodiversity losses and reach carbon neutrality – all whilst enhancing and maintaining the quality of life for people around the world.
As a profession, engineering is in an almost unique position to drive change. But, in the words of Katie Cresswell-Maynard, Chief Executive of Engineers Without Borders UK, it isn't moving fast enough and in many cases, it isn't ready to tackle this challenge at all.
We all need to step up and use the skills, talent and resources that our industry has to hand in order to ensure the tomorrow we are constantly working towards actually exists.
With Engineers Without Borders UK, we're helping to build a movement to bring us back from the brink – we hope you'll join us.
Find out more about how you can get involved with Engineers Without Borders UK.